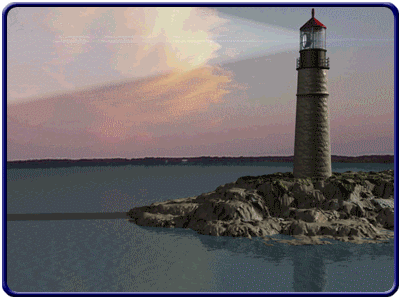 Welcome to Lighthouse Baptist Ministries
Dear LBC Family,
Today is June the 28th and I thought it time to give a "returning to normal" update for our church family. Many things have been paused, modified, or adjusted during the last few months here in our church and all understand that there have been and will continue to be challenges for each of us and our church in the days ahead. The opening of our state continues to progress and the rate of Coronavirus hospitalizations and deaths continues to diminish in the general population of our county – Praise God! Each case involves real people and needs to be taken seriously of course, but we are thankful that things are beginning to return to normal. In much the same way, we too have begun to head back in the direction of "normal" here in our church. As many of you know, we have initiated a gradual, methodical, and practical plan that over the last six weeks or so has restarted and restored much of our ministry to pre-coronavirus days. We hope to complete this process over the next few weeks and I cannot express my gratitude to our wonderful church family for your flexibility during this unique time. Below you will find helpful information both about what we are doing, and about what you have missed in the last few months. Also, on the back, you will find our modified calendar for the rest of this year (some things may be added later). Please know that as we continue to work through this "getting back to normal" effort, we will diligently continue our regimen of cleaning / sanitizing to mitigate the spread of the virus and protect our church family. Also, we will continue – for now - the safe distancing seating practices that we have been using in the gymnasium. Our goal is still to continue to find the balance between overreaction and underreaction as we move ahead. Thank you for those who have helped us with this matter and other issues at this strange time.
• Bus Visitation resumes on July 11th
• Restart of Bus Ministry on July 12th
• We have thermometers to check temperatures for our bus / nursery workers
• We will return to Sunday Evening / Wednesday evening services in sanctuary on July 12th
• Gym seating will continue to be the same for now
• Handshaking is allowed for those comfortable doing so (do not pressure /embarrass anyone)
• Nursing Home services will continue to be suspended for now
Those things that you may have missed include:
• Our Faith Promise commitments (please turn one in to the office, or place in offering basket)
• We are working on a permanent Live-Steam program (you can also contribute to this project)
• We are continuing with church upgrades (you can get involved in these at any time)
• Upcoming events (see calendar)
It has been good to see many of our church family returning over the last few weeks! Everyone is unique and each person's decision is to be respected. For those fearful / anxious, please know that you are welcome, but do not feel that we are putting pressure upon you. Please understand, we want our church family to be safe. If anyone in your family is sick, please refrain from coming (we have held to this even before coronavirus). We would love everyone to be here and think our services are important, but this is a decision that each person or family needs to make.
Please continue to pray for me as pastor, our staff, our church family, our country, and our leaders. You are an amazing group of people! We are praying for you. Be careful, be wise, and may we represent our God well in these days.
Pastor John Jones & the Lighthouse Baptist Church Staff
2020 Modified Church Calendar
July 5th (Sun. PM) Lord's Supper
July 22nd WCBC Men's touring group
July 26th AM Prater Family (6) Dominican Republic
August 3rd -7th (Mon.-Fri.) Teen Camp
August 9th Promotion Sunday
August 23rd (Sun.) Church Picnic
August – 30th PM Tingson Family (5) Australia
September 12th (Sat.) Real Men Day
September 20th "Next Step" Sunday
September 26th (Sat.) Annual Youth Rally
October 4th–7th Feast Days
October 6th (Tues.) Lighthouse Legal Seminar
Oct. 11th (Sun. PM) Lord's Supper
November 15th "Cook-Off" Sunday
Nov. – 15th PM Wippler Family (6) Finland
December 16th and 20th Christmas Concert/ Cantata
(Not on calendar yet: Music Sunday / VBS-carnival / T&O Retreat / Ladies Mtg.)
SPECIAL NOTE: Our Theme of "Celebration" will certainly be involved in our plans for the rest of our year, including the things that we have already promoted
(such as personal testimony tracts, church video, etc.). We indeed have much to celebrate! What a great God we serve.
Lighthouse Baptist Church 2929 Carpenter Rd., Ashtabula, Ohio 44004
We are honored that you are visiting our site today and hope you will find it both helpful and enjoyable! Below are four doors. Each doorway will lead you to a distinct area of our ministry. The first is our main church website with all of the pertinent church information...(staff, beliefs, service times, upcoming events, bookstore, etc....) The second is the doorway into the legal ministry; our church has been helping other pastors and churches with legal issues since 1995. The third door will lead you to our social network "1crowsnest.org". It is a secure network for Independent Baptist people without all of the inherent dangers of "open" networks. The fourth is a doorway that will explain what the bible has to say about heaven and the plan of salvation. The "Most Important" decision you can make is about eternity!
We invite you to explore and stay as long as you wish! May the Lord richly bless you today - Pastor John Jones
Choose a Doorway To Enter
| | | | |
| --- | --- | --- | --- |
| Lighthouse Baptist Church | Lighthouse Legal Ministry | 1crowsnest.org | Doorway to Heaven |