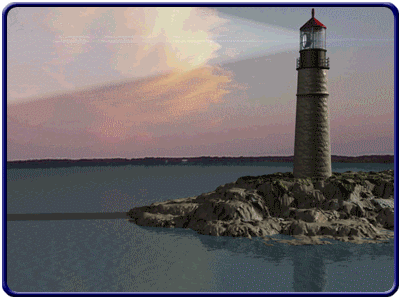 Welcome to Lighthouse Baptist Ministries
Dear Lighthouse Baptist Church Family – Coronavirus Protocol Update V,

Today is May 19 th and this is our fifth and final Coronavirus update (unless something
unforeseen happens) so please read this in its entirety. The opening of our state continues to
progress and the Coronavirus itself continues to diminish – Praise God! (If it would encourage
you, the CDC numbers for Ashtabula County as of May 13 th tell us that based upon our county
population, the number of positive coronavirus cases for us is equal to 1/5 th of 1%, and the
number of deaths is equal to 1/40 th of 1%). By comparison, in our county, the number of drug
overdose deaths so far this year is over four times higher than covid -19 deaths and there have
been many more cases of alcohol impaired driving deaths so far this year than covid deaths.
Each statistic involves real people and is tragic, of course, but perspective can be-in some ways-
helpful, calming, and even reassuring for many people. As things begin to return to "normal" in
our country and our community, we too have begun to head back in the direction of "normal"
here in our church. As many of you know, we have initiated a gradual, methodical, and practical
plan that over the next six weeks or so, will restart and restore our ministry to pre-coronavirus
days. This past week, we restarted our Stewardship and Tough Issues series, our LLI class, and
our adult elective Sunday School program. We will continue this process over the next few
weeks and I cannot express my gratitude to our wonderful church family for your flexibility
during this unique time. As we continue to work through this "getting back to normal" effort,
please understand that we will diligently continue our regimen of cleaning / sanitizing to mitigate
the spread of the virus and protect our church family. Also, we will continue-for now-the safe
distancing practices that we have been using. Our goal is still to continue to find the balance
between overreaction and underreaction as we move ahead. Thank you for those who have
helped us with this matter and other issues at this strange time.

Rest assured that we will continue to monitor the guidelines of our president, our governor, the
conference calls with other pastors in our state, and the governor's task force. These specific
things, along with prayer and what we believe to be godly counsel, have all gone into our
planning. Please note the general outline below but understand that it is only a guideline. Some
things may be modified as we go through this process. Thank you again for your flexibility and
support.

May 17 th Week
• Restart our Elective Adult S. School Program (the choosing of three new classes)
• Master Clubs starts a three week "year-end wrap-up" – Wednesday Evening
• Restart our normal Teen Group lessons – Wednesday Evening

May 24 th Week
• Last week for current Live-Steam (modify/stop - unsure)

May 31 st Week
• Anniversary Days Weekend (special events - unsure)
• Bus Visitation resumes this week (if buses pass inspection)
• Normal Saturday Visitation resumes this week.
• Restart of normal offerings – AM Service

June 7 th Week
• Restart of Bus Ministry – AM Service (If buses pass inspection)
• Some Special Distancing issues return to normal – AM Service
(gym seating, choir practice and positioning, sanctuary services – PM & Wednesday)
• Cleaning and Sanitizing Protocols will continue for now.
• Handshaking will remain suspended until June 21 st .
• Nursing Home Services will continue to be suspended for now.

It has been good to see many of our church family beginning to return over the last few weeks!
We all need to realize that each situation is unique and each person's decision is to be respected.
For those who are fearful/anxious, please know that you are welcome and we will be happy
when you can return, but do not feel that we are putting pressure upon you or anyone. Please
understand that as we begin to return to normal, we want our church family to be safe. By all
means, if you or anyone in your family is sick, we ask that you please refrain from coming (we
have held to this even before coronavirus). We are asking, also, that our elderly members and
those with pre-existing conditions that would make them more susceptible to sickness be careful.
(We have held to this, also, even before coronavirus.) We would love everyone to be here and
think our services are important, but this is a decision that each person or family needs to make.
If you have questions, please do not hesitate to call the office.

Please remember that we are in our Faith Promise Missions commitment time period right now.
Please pray and ask our Lord what you should do this year.

We will continue to keep you up to date with announcements in church, on our website, and on
1crowsnest, our social network, as we will continue to monitor this situation closely and make
any changes needed as new information comes to light. Please continue to pray for me as pastor,
our staff, our church family, our country, and our leaders. You are an amazing group of people!
We are praying for you. Be careful, be wise, and may we represent our God well in these days.

Pastor John Jones & the Lighthouse Baptist Church Staff
Lighthouse Baptist Church 2929 Carpenter Rd., Ashtabula, Ohio 44004
We are honored that you are visiting our site today and hope you will find it both helpful and enjoyable! Below are four doors. Each doorway will lead you to a distinct area of our ministry. The first is our main church website with all of the pertinent church information...(staff, beliefs, service times, upcoming events, bookstore, etc....) The second is the doorway into the legal ministry; our church has been helping other pastors and churches with legal issues since 1995. The third door will lead you to our social network "1crowsnest.org". It is a secure network for Independent Baptist people without all of the inherent dangers of "open" networks. The fourth is a doorway that will explain what the bible has to say about heaven and the plan of salvation. The "Most Important" decision you can make is about eternity!
We invite you to explore and stay as long as you wish! May the Lord richly bless you today - Pastor John Jones
Choose a Doorway To Enter
| | | | |
| --- | --- | --- | --- |
| Lighthouse Baptist Church | Lighthouse Legal Ministry | 1crowsnest.org | Doorway to Heaven |